Rules are meant to be broken and that holds especially true for some previously taboo fashion rules.  Things like "No White After Labor Day", pattern mixing, and even color combos like blue and black or pink and red that were once fashion nos are now trending for Spring 2018.
Red and pink are two power colors for both females and males.  It does take a little bit of a daring personality to break rules of any kind but especially fashion rules.  Once the bold combo started being worn by street style stars, on the runways, and even in the pages of Vogue, it quickly went from taboo to trendy.
You don't have to dive right in and do a full hot pink and fire red look.  Start simple with some baby steps, like a top and an accessory.  You can even try for a calmer shade of the two like a blush pink or an oxblood red like I did.  But if you're bold enough to do the full look, own it.  All eyes will be on you and you'll be the trendiest one in the room.  Here's some of my fave red and pink inspo to get you started!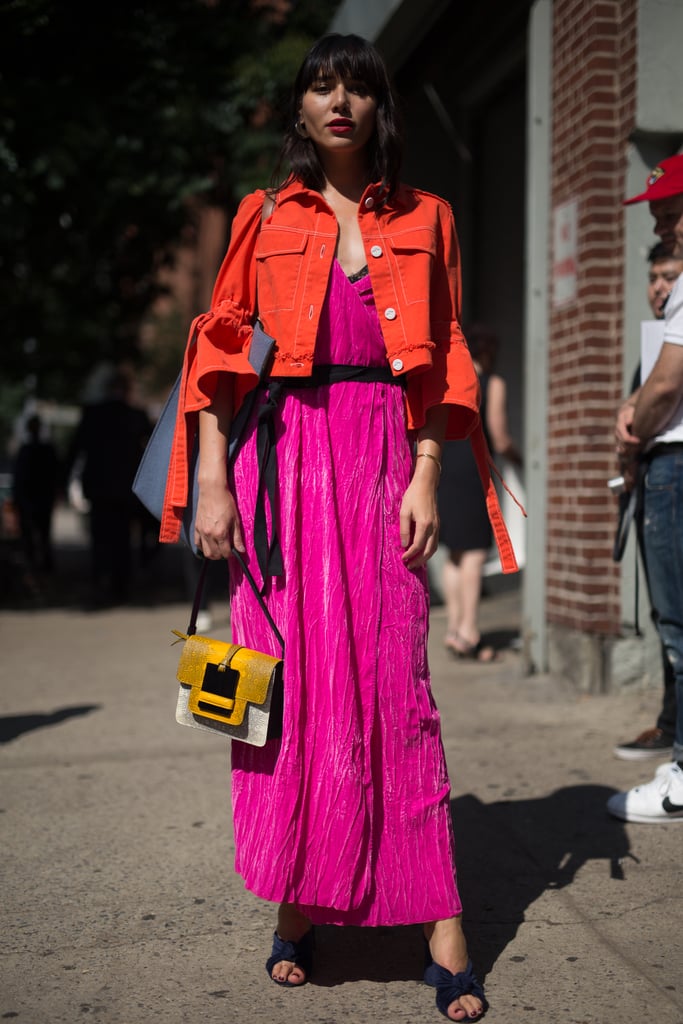 Let's break some rules, Darlings.
*besitos*
Nicole